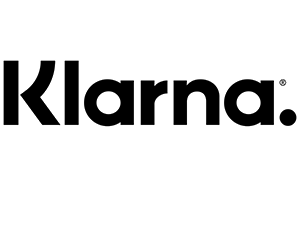 You shop, you choose how to pay
To help you spread the cost of buying your new Insignia shower, we have teamed up with Klarna to offer you a convenient and great value payment plan options. Klarna provides online financial services such as payment solutions for online storefronts, direct payments, post purchase payments and more. Their core service is to assume stores' claims for payments and handle customer payments, thus eliminating the risk for seller and buyer. Maclean International T/A Insignia act as credit intermediaries and offer credit products provided by Klarna.
Frequently Asked Questions
How to apply
Online (this website) – Please select Finance as your preferred payment method and you will then be redirected to the Klarna website to complete your finance application. Klarna will conduct the necessary credit checks and references in order to confirm your eligibility for the credit application.
How much can I borrow ?
The minimum lending amount in addition to the upfront deposit is £250. The maximum loan amount is £25,000.
Is a deposit required ?
A minimum of 10% of the purchase price is required. If your credit application is accepted, deposits are paid using a credit or debit card. Your chosen deposit amount is displayed in the credit summary throughout the credit application and on the credit agreement itself.
How are my monthly payments made ?
Monthly repayments will be taken via direct debit from your bank account. Klarna will inform you of the date that your repayments will commence. The first payment is typically due 30 days following the date of delivery of your order.
Which products can I buy on Finance ?
Any product listed on this website with a "Finance" payment option are eligible for finance.
What is the repayment schedule ?
You can arrange 0% finance for 6, 10, or 12 months.
How long before I have to start repayments ?
Klarna will write to you to confirm the date that your repayments will commence. The first payment is typically due 30 days following the date of delivery of your order.
How much does the loan cost ?
The total cost of the loan is shown on the finance agreement.
Can I pay off the loan early ?
Yes, you have the right to repay all or part of the credit early at any time – you should contact Klarna for details.
Are there any other charges ?
If you fail to pay any amount you owe under the Credit Agreement by the date it is due, Klarna may charge you interest on that amount, they may also levy additional fees – details of these can be found in the credit agreement. Standard information and Regulatory Status of Pay4Later and Klarna. Klarna is licensed by the Financial Conduct Authority (Consumer Credit Licence: 0616240).
How long does it take to apply ?
The online application takes a few minutes to complete and successful applications are processed straight away.
What are the requirements for finance ?
You must be a permanent UK resident and able to supply 3 years address history. You must have a UK bank account capable of accepting direct debits. The goods must be delivered to your home address and any deposit must be paid using a credit or debit card.
Can I cancel the credit agreement ?
You have the right under section 66A of the Consumer Credit Act 1974 to withdraw from the agreement without giving any reason before the end of 14 days (beginning with the day after the day on which the agreement is made or, if later, the date on which we will tell you that we have signed the agreement). If you wish to withdraw you must give Klarna notice in writing or by telephone or email. Please note that if you do give notice of withdrawal, you must repay the full amount of the credit without delay and in any event by no later than 30 days after giving notice of withdrawal. If you want to settle the loan after the 14 day cooling off period, you may do so but you will also have to pay interest accrued from the date the agreement was made until the date you repay it. If you wish to pay by debit card please telephone the finance company.