INSIGNIA KIDS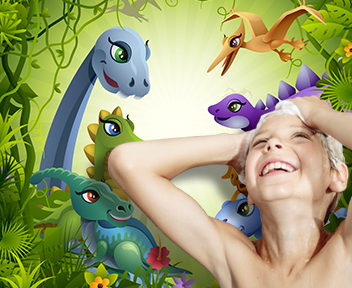 Combining all the safety features Insignia offer, we have wrapped them all up in to one fun, colourful, happy and inviting place that will get your child excited about showering. These showers come with fun kids character hand showers with suction cups to stick to the glass at a suitable child height. Additional safety features include thermostatically controlled flow and an anti-slip tray.
Choose from kids inspired themes including Jungle, Fairytale, Pirate, Dinosaur, Fairy and Football.
The insignia kids range is available as chrome framed quadrant Premium shower cabins, and can be simply changed as the child ages by removing the kids designs to reveal plain mirrored panels.