How Insignia Changed the Industry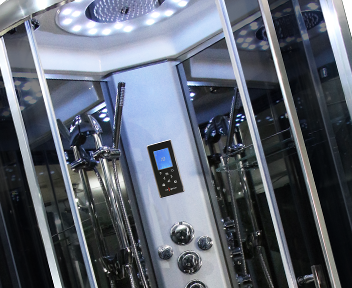 In our modern world technology is advancing at an almost unimaginable rate, but the shower industry seemed reluctant to keep up until Insignia came along. The shower revolution has begun with Insignia, leading the way by developing and creating the most innovative advances to their complete range of showers.
With the introduction of shower enclosures with multiple showering options, such as the overhead monsoon rain shower, the multi-functional hand shower and the iconic hydro-massage jets, Insignia began by pushing the boundaries of the showering experience. By adding a steam function to their showers Insignia has provided a whole new concept to the domestic bathroom environment. Where once you would need to book a trip to a spa, you can now immerse yourself with all the benefits of steam in your own home.
To complete the spa experience at home, Insignia has also crafted and created a complete range of essential oils to add a full aromatherapy experience. With essential oils added directly at the source to the steam output, there is no better way to relax. With built-in Bluetooth connectivity and an integrated sound system, you can listen to your favorite music, radio, or even audiobook. A built-in digital control panel also means you can skip tracks and change channels without stepping out of the shower.
If the addition of music and sound was not enough, Insignia also created internal lighting to create a beautiful atmospheric visual aspect to the shower experience, with the internal chromotherapy lighting system. The re-imagining of the domestic shower would not be complete unless Insignia also applied the same innovation to the actual enclosure construction and build method. Enter the LeakFree shower tray and the QuickClick frame. A new design and concept in the shower market that provides a DIY fast build system with a leak-free tray design for extra peace of mind.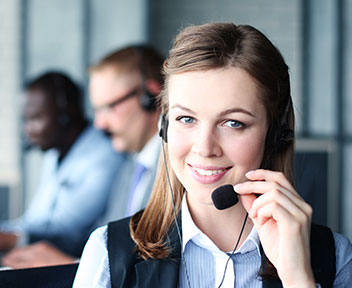 Customer Services
When it comes to customer services, Insignia has a different idea of what is deemed the best method of service and this is proven by our outstanding customer reviews. With this in mind Insignia have a dedicated customer service team that deals with customer issues via our online claim form. Simply fill in the warranty claim form which takes around two minutes and simply wait for a response.
Open 9:00 am to 5:30 pm Monday-Friday our team aim to respond to all claims within two working hours and in 90% of cases it is much quicker. Insignia understand that you do not want to sit on the phone on hold and waste your day, with the email system you just wait for a quick response and have the problem rectified smoothly and efficiently. Having a clear back and forth in writing is perfect for customers, as with the written word it avoids miscommunication and allows the claim to be picked up by other staff members and be 100% clear on the situation, leading to prompt resolutions to all customer issues. Furthermore, often an image is required for clarity of the problem, which can also aid the customer if they are unsure of the specific component name and this feature is implemented on the online claim form.
Insignia also provide direct telephone contact, if required, for when the time comes when a friendly voice and reassurance is needed, such as for our Technical Helpline.
Network Distribution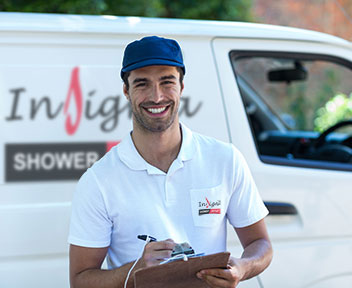 When it comes to purchasing a large item such as an Insignia shower enclosure, a waiting time is usually expected. However, if you've been reading from the top of this page then you'll know by now that Insignia doesn't conform to rules set by others, we play by our own rules to give the customer the best product and service available. Standard delivery takes 7-10 working days from our main UK distribution centre, which is strategically based in Milton Keynes.
Express delivery can be requested with your retailer and it will be with you in approximately 3 working days. Strict quality control is undertaken at points of the delivery process. Full quality control and inspection are carried out prior to vehicle loading and warehouse security cameras record everything being checked and loaded to ensure nothing is missed. Deliveries are then undertaken by Insignia's own internal delivery team via Insignia's own network of vans or by an authorised third party pallet company.
Spare Parts Backup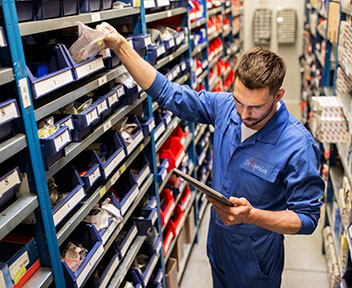 Shower spares are an incredibly important aspect for any manufacturer and a much-needed service requirement. There are many shower companies out there who simply do not have the spares backup to rectify any issue should one arise. This is where Insignia differ from the largest shower spares collection in the European market. In the unlikely event that anything should go wrong with your shower, Insignia does not run away from its responsibilities to you as our valued customer. If you have registered your shower you will have up to a 5-year parts warranty and will receive parts free of charge when needed. Should you be outside warranty for any reason, spare parts are maintained in stock just in case.
Insignia often receive phone calls from customers who not only have purchased a different brand of shower seeking spare parts, but the rival company even recommend us to their customer and go as far as sourcing the contact details for them. In the majority of cases Insignia, unfortunately, can not help as the spare parts are specifically designed for Insignia showers. There are a few rare cases where we can save the day and get a spare part that fits a non Insignia shower. Even so, the Insignia Technical Helpline are always happy to offer free advice, no mater the question and no matter the shower enclosure.
An Insignia shower is of the utmost quality with rigorous quality checking both in the Insignia factory in China and in the UK depot before delivery. Naturally, we live in a realistic world and not an ideal one, so Insignia know from time to time an item can fail and need replacing. This is why we offer a 5 year parts warranty.
The China Connection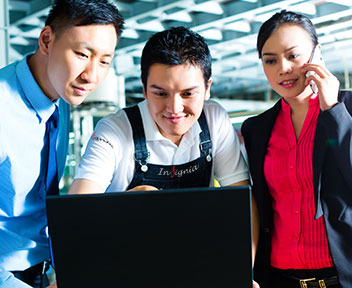 Insignia is all about ensuring a high-quality product. This is why Insignia has a dedicated production factory in China, administered by Insignia staff. Every component in the Insignia factory is built to Insignia specifications to ensure the highest quality possible. Everything goes through rigorous QC in the factory in China as well as when it arrives in the UK distribution centre.
Insignia work tirelessly to ensure what is designed in the UK, is implemented to the letter in China. Insignia operatives from the UK and China link up via video conference to make sure everyone is on the same page. During this process, any issues are raised and solutions are thought through before manufacturing even begins. The power of social networking has enabled this process of liaising internationally much simpler, with pictures, videos and messages sent instantly, every detail can be double-checked.