In Shower Aromatherapy Explained

What is In Shower Aromatherapy?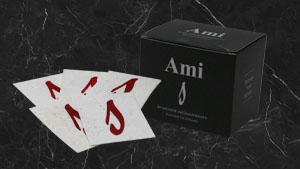 In shower aromatherapy is a wonderfully relaxing and delightful holistic therapy that enhances the deliverance of natural essential oil, promoting your sense of wellbeing and brightening your mood.
Harnessing the power of natural, clean ingredients, in shower aromatherapy has powerful effects that can relax, rejuvenate, improve your sleep, relieve stress, and promote your sense of psychological wellness.
Showering and aromatherapy have a clear synergy allowing the essential oils an optimal route into the body via the inhalation of steam and transference into the skin. In the shower, aromatherapy creates the perfect environment to deliver the maximum therapeutic health benefits associated with natural essential oils.
How the Insignia Aromatherapy system works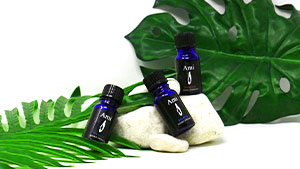 Insignia has created the AMI (Aromatherapy Modular Infusion) essential oil diffusers and AMI oil diffuser steam guard to deliver the perfect amount of aroma into your Insignia steam shower in a matter of minutes.
The AMI oil diffuser steam guard is simply attached over the top of the tri-jet steam outlet of your Insignia steam shower.
Then the AMI essential oil diffusers, once fully hydrated with water and several drops of AMI essential oil can then be inserted into the steam guard. Engage the steam function on your shower to infuse the essential oil into the steam.
The benefits of In Shower Aromatherapy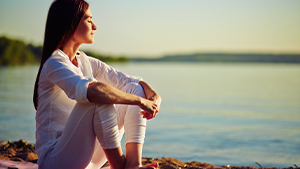 Building moments of self-care into your daily routine is something Insignia passionately believes in. We recognise that not everyone can disappear to a luxury yoga retreat at the drop of a hat or book an expensive spa treatment every time we feel ready to drop.
But, how can we all add some self-care into our daily lives? Insignia believes that wellbeing should not be yet another task to add to your busy day but rather, something that is built into your everyday routine. Having an aromatherapy steam shower allows you to incorporate those healthy moments of self-care when you need it most.
Why not destress after a hard day with a relaxing lavender-infused steam shower – the perfect prep for a decent night's sleep. Or perhaps you want to start the morning with an energy boost and spring in your step - our refreshing range of mint, lemon and lime essential oils has got you covered.
Using an extensive selection of medicinal botanicals extracted from flowers, fruits, herbs and seeds; Insignia has commissioned an expertly crafted range of beautiful essential oils all designed to suit all your wellness needs.
What our customers say about In Shower Aromatherapy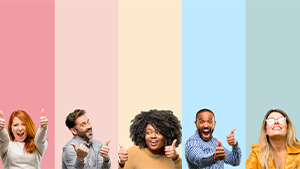 "I love these essential oils! Makes my shower so fresh and aromatic, I feel as if I am in an expensive spa! Amazing! I have really been enjoying using the 'Relax' and 'Calm' oils, they help me destress after a hard day and I am sure that they give me a good night's sleep." ..... Sylvia Marsh - Nottingham
"Great quality products. Amazing smells that give me a feel-good factor and energy boost when I need it most. It's amazing how the aroma spreads through the steam. I feel like it adds some extra sparkle to my day." ..... James Metcalfe - London
"Fantastic service and products. I love the AMI essences; they are my luxury treat! Truly indulgent pampering and wonderful aromatherapy. I feel really uplifted after using them. They arrived promptly and earlier than I had expected. Will definitely be ordering them again as I can't wait to try more of the range." ..... Rachel Daji - Birmingham
IMPORTANT NOTICE
Insignia strongly advise against use of an alternative brand essential oil unless the seller can verify their product is certified for use as a cosmetic product Steam mixed with essence carry different properties – it can and does break down chemical contents of the original constituents. This can lead to harmful reactions to many body parts such as and not limited to, eyes, skin irritation, respiratory problems. ALWAYS CONSULT A DOCTOR BEFORE USE OF ESSENCES IF UNSURE.
Insignia essences are trailed and tested for use with steam. Containing high natural organic contents not as many which are chemically manufactured in laboratories. We Insignia know of no licenses obtained for steam use. Insignia essences have cosmetic licenses as set by the E.U. NEVER USE synthetic based essences and ALWAYS check a full EU license is obtained for cosmetic purpose before purchase.