Welcome to Insignia News
Bringing you all the latest news and events from Insignia. From latest product launches to special promotions and, of course, all the latest news and developments.
---
20-March-20
DUE TO THE CURRENT UK POSITION - MAKER'S AND DISTRIBUTOR'S
EXCEPTIONAL ANNOUNCEMENT.
From Toilet Rolls To Pasta To Reality - From insanity to sanitary!
Unprecedented demand.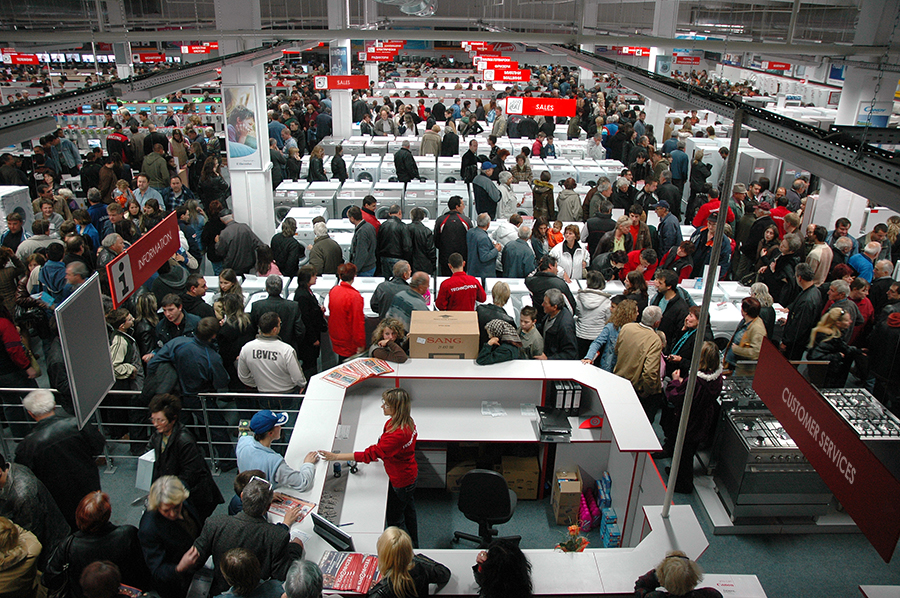 With the UK's obvious increased concern for personal hygiene, Insignia Showers are experiencing an unprecedented level of sales of all shower cabins. In particular, due to the probable additional even longer term health benefits, stocks of steam shower versions have been leaving our warehouses at a faster rate than previously recorded. Whilst we sincerely appreciate all interest in our products and fully realise demand in these circumstances will be higher than basic enclosures without the benefits, we regret to announce some models are now nearly or out of stock.
Currently we are working closely to restore and maintain supplies as fast as possible. All orders are taken on a first come first served basis and our home delivery service has been elevated to maintain previous levels of service avoiding delay where possible. Additionally, some visiting this website previously may have experienced slow service due to demand. We apologise and assure all, this area is now remedied.
Price Promise
Weakness of sterling during this crisis has significantly increased all product costs. We wish to reassure all customers NO PRICE RISE WILL BE IMPLIMENTED DURING THIS TIME OF CONCERN. OUR PRICE PROMISE STANDS!
Quick Guide FAQs:
Due to increased demand and policy in line with government guidelines, many of our staff are home working. While we strive to maintain telephone contact for all enquiries we list below answers to the current most common questions which we hope will assist both customers and ourselves alike:
Q: Do all Insignia Showers have a sanitiser system fitted?
A: Yes all showers have ozone (O3) as standard to assist prevention of bacterial build-up.
Q: How hot can the steam cabin get?
A: Our cabins are limited 60 degrees. 45 degrees is recommended, this opens skin pores for deeper cleansing.
Q: How easy are cabins to thoroughly deep clean?
A: Very! All 2nd generation showers being glass and leak free require no sealing which could hold bacteria. Being all glass sides its wipe free, just use a very simple shower glass cleaner. Larger showers although sealed, are treated the same way as the sealer is not exposed to any large extent.
Q: What is the benefit over traditional showers:
A: Apart from choice of functions to determine your personal preference, shower cabins are easy to build, easy to replace any failed part, contain water better and probably more hygienic in that built correctly no leaks should occur to rot floors and surrounds unlike traditional types. Another area of improvement is no tiling to scrub and no grout to hold potential bacteria. Shower cabins also retain condensation better, condensing internally on the inside of glass additionally lowering potential for damp in a room.
Q: Are your products 100% DIY as you promote?
A: Yes, and all are supplied with easy to follow online instructions and helpline if required.
Q: Can these be installed anywhere or just in a bathroom?
A: Providing hot and cold feed and means to connect the waste, then potentially they can be fitted anywhere.
Q: Do your combination shower baths come with a whirlpool jet feature?
A: All of our shower bath tubs come with our bespoke whirlpool as standard. Additionally, Insignia's market leading steam feature allowing a simple bath with or without whirlpool feature, a fully featured shower and full steam room benefits.
Anything you would like to discuss please feel free to give us a call on 01908 317512 our team will be only too happy to answer any additional questions you have. Lines open 9am through to 5.30pm Monday to Friday.
Further to this, we thought it would help to give you a quick snap shot of our stock levels. All subject to change subject to any further restrictions of course:
- Platinum Steam Shower - Out of stock until mid April. Due to Pre-Orders only low numbers still available for this estimated date, Secondary estimated date: End April
- Platinum non-steam shower - Moderate Stock
- Premium steam shower - Low Stock
- Premium non-steam shower - High Stock
- Monochrome non-steam range - Very Low Stock. Estimated projected date when current stock is allocated, Early May.
- INS Shower Bath Steam range - Low Stock
- Noire steam shower - Low Stock
ANY SHOWER IN STOCK WE WILL ENDEAVOUR TO DELIVER WITHIN 7 WORKING DAYS.
Thank you for your patience, and we wish everyone the best of health.
The Insignia Team