Steam Showers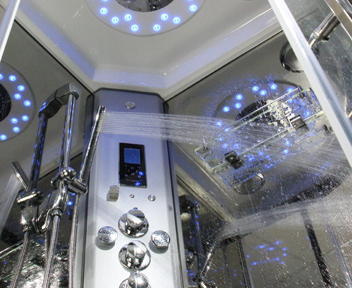 Insignia Steam Showers provide you with all the benefits of an Insignia Shower Cabin with the additional luxury of a steam generator to fill your cabin with soothing steam. As well as just being the nicest place to be, a steam shower provides several health benefits. Alleviating stiff joints, increasing metabolism, helping with asthma and boosting your immune system are all known benefits from a steam shower as well as just plain old relaxation.
Insignia are the largest supplier of Steam Showers in Europe, so you can be sure you are buying from the experts. Incorporating all the key features of 2nd generation shower systems, Insignia's Steam Showers offer everything you would expect from the Insignia brand and always more than other makes.
Please browse the complete Insignia range of Steam Showers below, where you will find designs, styles, sizes and options to meet your exact requirements.
For more information on Steam Showers, what they are, how they work and the benefits of owning one please visit Insignia's "New to Steam Showers?" pages.