Insignia's All New Two Person Twin Shower : Arriving Soon

Insignia are excited to announce that their all new two person twin shower is on it's way.
The all new twin person shower from Insignia is about to arrive soon. Here Insignia offer you a sneak preview of this all new amazing shower. As you would expect this latest shower from Insignia has been designed and built to the very highest standards. Insignia's Product Development Team and Engineers have designed a truly stunning new shower:
Huge 1400 x 900 mm size
2nd Generation Insignia shower design
2nd Generation Aromatherapy Modular Infusion (AMI) system
Insignia's unique leak free tray design
Available in black and chrome finish
Premium and Platinum versions
Hydro massage shower with steam shower option
Chromatherapy lighting
Bluetooth connectivity
Demand and interest for this new shower is already high and growing daily, Therefore Insignia are offering the the chance for our discerning customers the option to pre order and ensure they are the first to enjoy this exceptional shower when it arrives.
Additionally the first 10 customers who pre order will receive extra savings on their purchase
.
To find out more about the pre ordering process and the savings available, please contact the Insignia Sales Team:
Online : Pre Order Product Page
Due to the pre order status online orders are limited to selected options. We strongly advise to call our Sales Team to ensure that your perfect shower is pre ordered for you
The Sneak Preview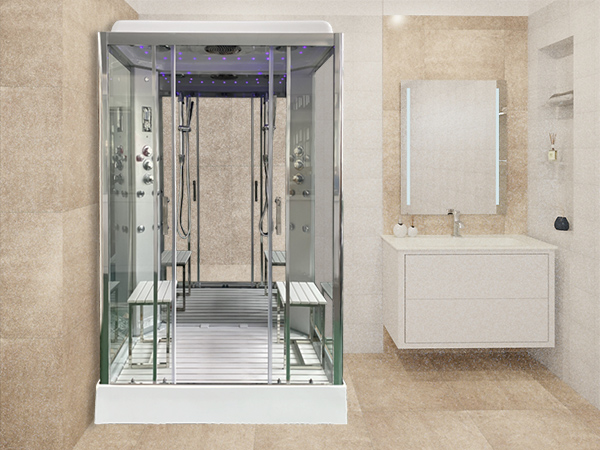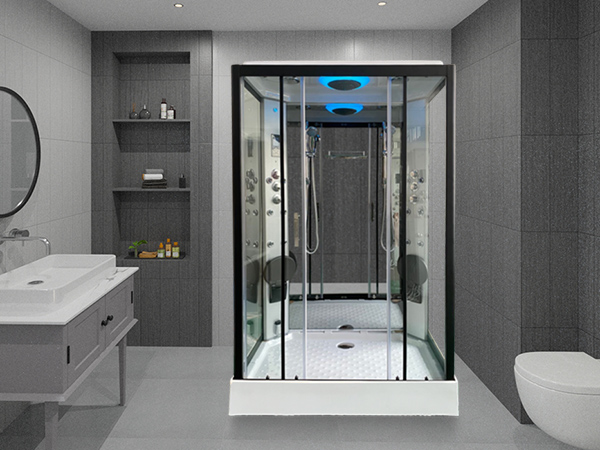 Insignia's new two person twin shower
Insignia offer the very finest in steam showers and shower cabins available and are pleased to offer this sneak preview of the latest addition to the Insignia range. The all new twin shower.
This shower comes with all the high quality build and design features that have made Insignia the benchmark that all other steam and cabin showers strive to match. This exciting new shower is expected in stock and available soon but due to the high level of interest, Insignia now offer this sneak preview and the ability to pre order.
2nd Generation shower design and technology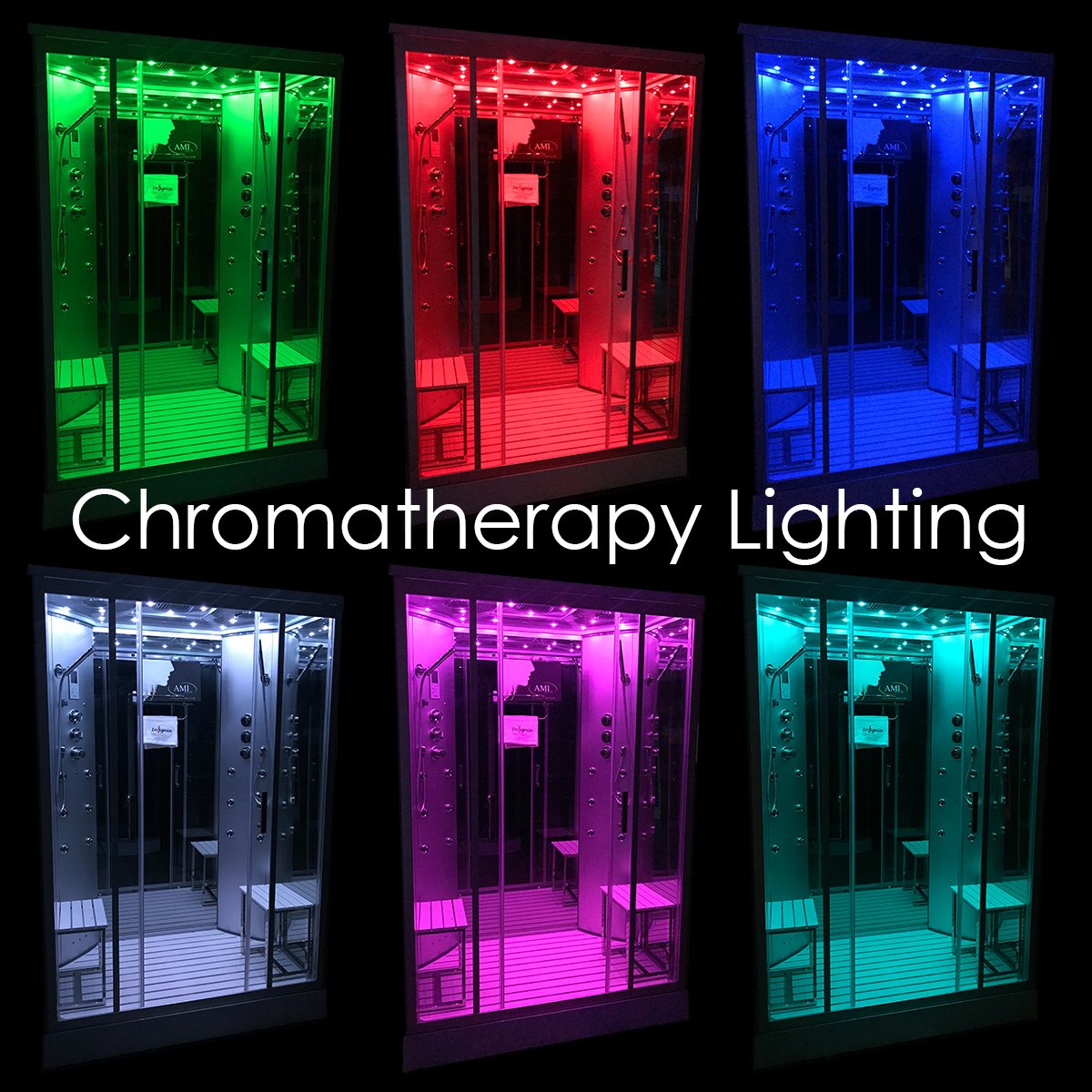 Featuring a host of advanced features this outstanding new shower from Insignia provides the additional ability to easily accomodate two people at a time. Of course it can be simply operated by one individual, if required.
This new twin shower comes with chromatherapy lighting to bathe you in seductive coloured light, bluetooth connectivity to allow you to listen to your favourite album, radio station or audio book, Insignia's unique quick build frame system and of course the world renown Insignia leak free design.
2nd Generation Aromatherapy
This stunning new shower is also fitted with Insignia's new 2nd Generation Aromatherapy Infusion system (AMI).
Insignia has created the AMI essential oil diffusers and AMI oil diffuser steam guard to deliver the perfect amount of aroma into your Insignia steam shower in a matter of minutes.
The AMI oil diffuser steam guard is simply attached over the top of the tri-jet steam outlet of your Insignia steam shower.
Then the AMI essential oil diffusers, once fully hydrated with water and several drops of AMI essential oil, can then be inserted into the steam guard. Engage the steam function on your shower to infuse the essential oil into the steam.
Insignia Shower Outlet
9a Deans Road,
Old Wolverton,
Milton Keynes,
MK12 9NA
Opening Times
Monday – Friday: 9am – 5:30pm
Tel: 01908 317512