As you will be aware trends are always changing and developing as people are inspiring others to renovate their home. Here are a couple of trends are becoming apparent this spring.
His and Her shower enclosure
We've already seen double sinks to help with the morning rush before work and the school run. But the next step is to shower together – it saves water right?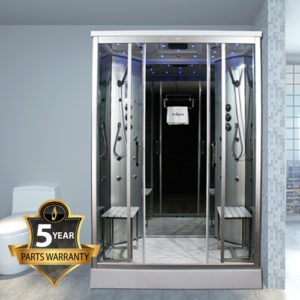 The Insignia
INS9005 Twin Steam Shower
was designed for this purpose; Twinned shower options along with the shape and size. What's better is that you can enjoy a relaxing steam session together after a long day…
Matte Finishes
While the gloss, carbon and other effects are still in trend – the new trend setter is matte, whether it be black or white. It's been very popular to have black matte within larger bathrooms as it doesn't darken the room due to the size – if you do have a smaller bathroom, don't worry; using matte white will open up the room using natural light, allowing light to bounce around the room.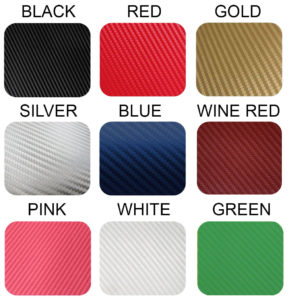 You have both of options here at Insignia Outlet.  Insignia carbon colour options are available for the majority of the shower enclosures. You can find this option on the shower product pages as shown below. To all of the colour options
click here
.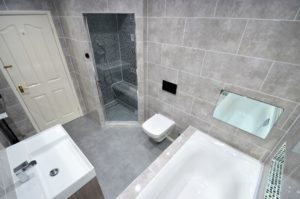 Install a steam rooms
Opting for this option as well as a shower is a growing trend. Why? It allows you to have that spa experience in the comfort of your own home. Whether it be a 5 minute or 20 minute steam the benefits are endless and to top it off – why not take a shower within the same cabin… With our steam shower enclosures. Whether it be an enclosure or a steam room, with Insignia products you have both options with the
DIY Kits or heavy duty steam generators
. * Please note these are not for commercial use.