So we have just managed to make it through Christmas. After all those presents and extra portions at dinner time it's a wonder you even have the energy to move. This festive time of year can sometimes leave certain members of the family stressed or exhausted. After all, Santa may deliver the present but it's the parents that must put up the Christmas decorations and decorate the Christmas tree. It's the parents and grandparents that must cook the Christmas day dinner and clear up all the wrapping paper and rubbish. So why don't you pay them back this New Year. Could you imagine once the kids are in bed, all the toys have been put away and you've said your goodbyes to the rest of the family, you then get to go and relax in a luxury Insignia steam shower or steam whirlpool bath shower hybrid? Insignia is Europe's leading no.1 steam supplier and are so for a reason. With state of the art technology running throughout our showers, they not only look luxurious and hi-tech with their sleek and slender designs but also can bring you the future of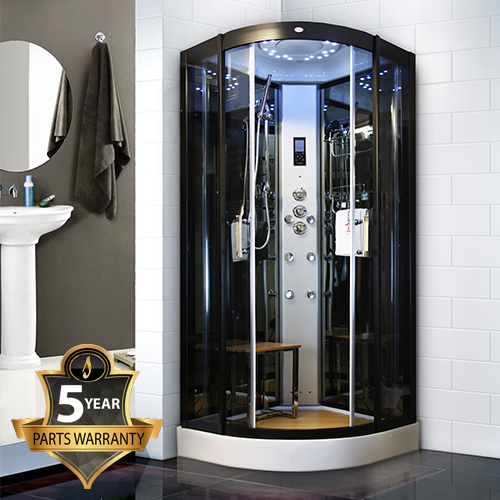 showering with an abundance of features inside. For example, for your water options you will have the overhead monsoon rain shower a cluster of powerful hydro-massage jets and hand shower. All our steam showers are built with a 1 minute fast 2.8KW steam generator. Also, any steam shower we manufacture comes with not only the innovative tri-jet system and Bluetooth compatible touch screen control panel but also Chromotherapy lighting and Aromatherapy Modular Injection. Imagine being able to unwind with a luxurious steam or enjoy a revigorating hydro-massage in your own private steam shower cabin with internal mood lighting, creating the perfect ambiance. So,
Click Here
and pay your loved ones back this New Year or treat yourself by having a look at which Insignia shower is perfect for you.