We understand how important reviews are when purchasing any item… The marketing team has been working with
KRPR
which you maybe aware of from our last blog post. So far it's been going great and this is why we are creating this blog! The Test Pit got in contact regarding our Digital Hand Shower due to the amount of traction we were receiving from the public. The marketing team at Insignia sent them a Digi to review as they were very excited about the product, not only that but what it can bring to your bathroom in regard to safe showering. Test Pit ran a social competition on Twitter, we were stunned by nearly 400 retweets and over 100 likes. Not only that but our followers on Twitter grew by over 250!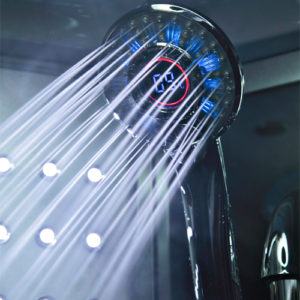 In their own words 'And after just a week we have noticed a difference. Being able to actually know how hot the water is has meant we've been able to keep it on the cooler side, helping our skin to retain the moisture it needs to stay healthy.
Plus, y'know, it looks damn cool.
' And don't we know it looks damn cool – a perfect tool for you to get more out of showering. To read the full review please
click here