Offset models are not ones to miss… The GT5000 steam showers are perfect for you if you are looking for a luxury!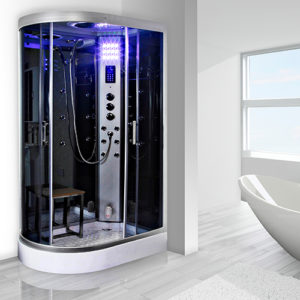 With it's interesting shape and size, the GT5000 stands out from the crowd as one of the more popular models. Beauty from top to bottom, from the LED lights within the roof and column to the polymer tray – durable and long lasting. It gives you the ability to connect your phone or smart device up to your shower cabin and enjoy your own music while relaxing whether it be with a steam or a normal shower. It's okay the shower gives you the option to take advantage of the hydro massage jets from the comfort of your own home. Handy right? Not to mention the GT5000 enclosure comes in 2 hands – right and left hand which helps out a range of our customers due to their bathroom design. Here is the best bit, we offer 5 year warranty – why did we do this? Because we are confident that you shouldn't have an issue.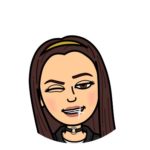 Jade aka Showersaurus
Digital Marketing & Social Media Exc.