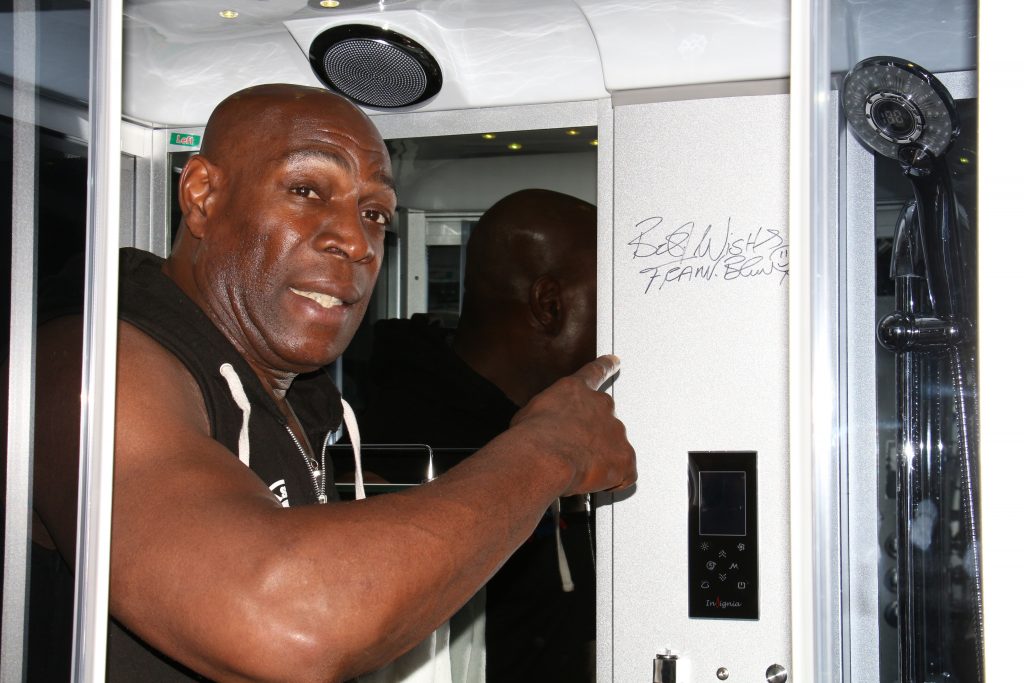 We have had an eventful year, here at Insignia. This year we have met and supplied a nationally homegrown boxing hero, Frank Bruno, with an
Insignia steam shower
. We have had our first ever visit to the N.E.C Grand Designs exhibition in Birmingham, where we met thousands of new people who have awed, adored and fallen in love with our innovative and futuristic steam showers. We are now also working with CEF, meaning you can now purchase an Insignia shower from over 400 local stores all over the UK. This year we gave away several prizes from digital hand showers and Frank Bruno signed boxing gloves to actual Insignia showers, through our Facebook competitions with a multitude of happy winners.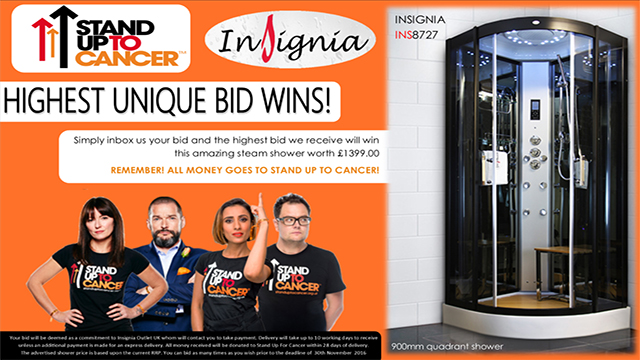 We even raised over £600 for Stand Up To Cancer by running an online silent auction with one of our steam showers. The silent auction ended with an ecstatic customer that not only ended up winning a shower worth over a £1000 but helped raise a lot of awareness and money for a reputable, gracious and generous charity.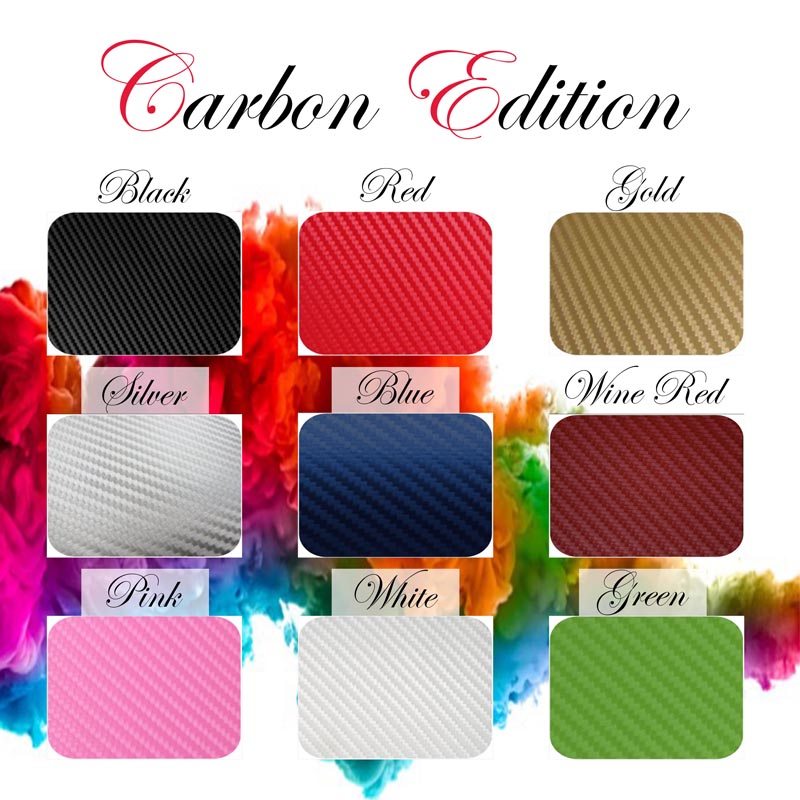 Furthermore, Insignia has now released its full range of Carbon Edition Colours meaning you can now bespoke any shower in our range (except the INS9000) to match a particular colour scheme you may have or are wanting to have in your bathroom. As you can tell it has been an exceptional year for Insignia and we hope to continue to move onwards and upwards next year. So, from everyone here at Insignia we would like to wish you a Merry Christmas and Happy Holidays. May your Christmas be filled with steam, whirlpool baths, hydro massages and good cheer this festive season, and throughout the New Year.