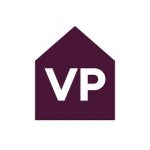 We have a number of great suppliers of
Insignia Showers
and it doesn't stop there. So we are excited to tell you that we have partnered up with Victoria Plum.
General Manager, Jon Wilson worked very hard from the get go to sign off the partnership. "After months of negotiating and hard work. However, it's fantastic to see the partnership be officially signed off and the Insignia Range of showers on the Victoria Plum website. I felt incredibly satisfied when I saw their first order come through. I look forward to that continued feeling each and every time they place an order with us."
The high Google ranked Victoria Plum started the relationship with offering a lucky winner option to win an Insignia
INS8727
Steam Shower on social media. We saw the engagement rate on Facebook from this competition in which we were amazed by the launch. Insignia would like to say Well Done to all the contests and we have been in contact with the winner who is amazed at the result.
Marketing Manager Jay Harby said, "These competitions are great for all involved. It gives a great prize to a lucky winner and gives us as a brand and VP as a retailer great advertising and promotion. It also announces our partnership to a mass audience so it is known that Insignia Showers can be acquired from Victoria Plum.
We are very excited to see how well it progresses with VP.