At Insignia, we aim to create a steam or hydro-massage shower to suit everyone this is the reason we have such a variety among our range. So, whether it be a sleek and stylish corner quadrant, spacious and exquisite bath-shower hybrid, comfortable and elegant offset shower models or innovative and mesmerizing 2-person shower Insignia has it all. INS9005 The INS9005 is the only official dual shower in the range that has a twin valve system. This means that it is the only shower that has two independent columns. This allows you and someone else to both not only sit back with your very own rejuvenating hydro-massage jets but also unwind under your own chrome microphone styled hand shower. With the INS9005 being a steam shower, you can both also enjoy a relaxing and invigorating steam and whilst listening to your favorite playlist or podcast through the Bluetooth compatible control panel and the twin speakers. Like all our steam showers this 1400x900 rectangular cabin comes with Chromotherapy lighting and the futuristic Aromatherapy Modular Injection systems so that you really are getting everything you could possibly get from your shower.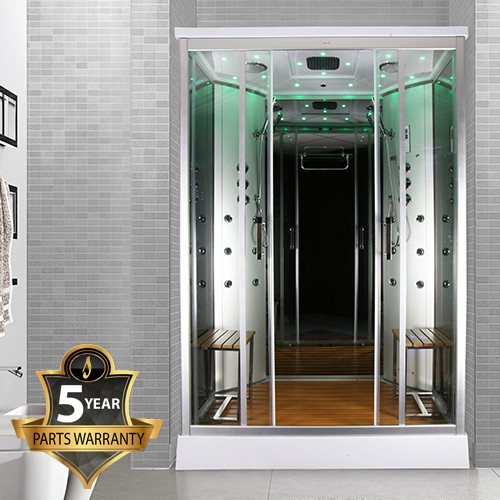 Now even though the INS9005 is the only Official dual shower in the range, Insignia also produce two other showers that can be and have been used to facilitate two people and these are the INS9000 and the INS0509. INS9000 Now even though the INS9000 doesn't have a dual valve system this spacious 1350x1350 snow white corner quadrant has still been made to accommodate 2 people with its 2 pre-molded seats. Each with their own cluster of hydro-massage jets. This means that even though you and someone else may not be able to shower independently you can still sit back and unwind with either a rejuvenating hydro-massage or a relaxing steam. So, if you're looking for a steam shower you can still enjoy with someone else then the elegant INS9000 might just be the shower for you.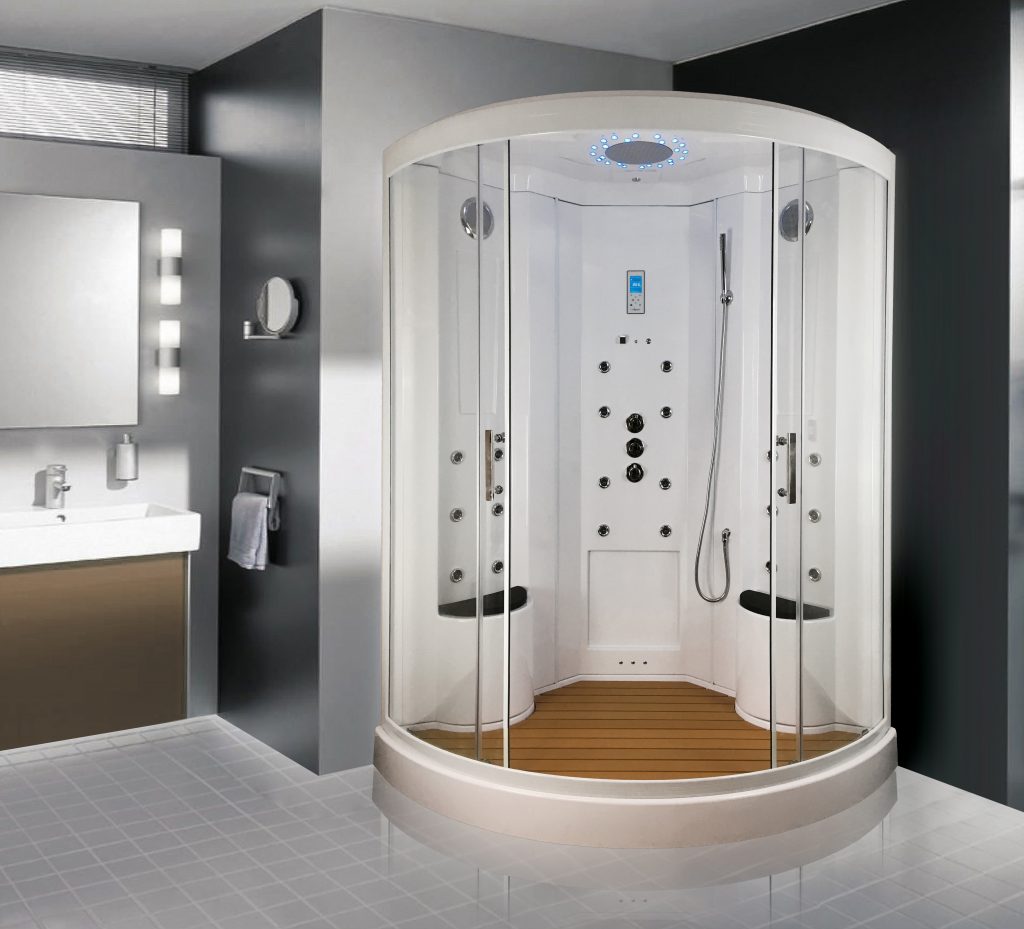 INS0509 Now if you're not interested in sharing a monsoon shower head or the hydro-massage jets but would still like the option of you and someone else indulging in an invigorating steam session, then the INS0509 is the steam shower for you. This spacious 1500x900 cubicle is the largest rectangular steam shower that Insignia produce making it easily large enough to accommodate 2 people. Even though you won't have 2 hand showers or 2 clusters of massage jets, you will still receive all the highest features available for example, the Bluetooth compatibility, Chromotherapy lighting, Aromatherapy Modular Injection and all the innovative water features we provide.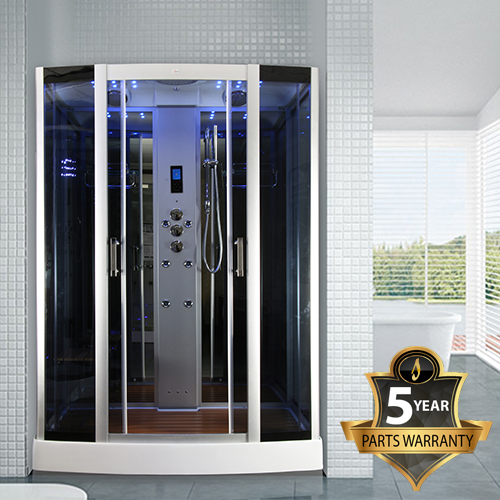 So now you know about Insignia's range of 2 person showers, why don't you
Click Here
and see which one is best for you?