Here at
Insignia Showers
we strive to give you the best possible steam and shower experience, which is not only the reason we are frequently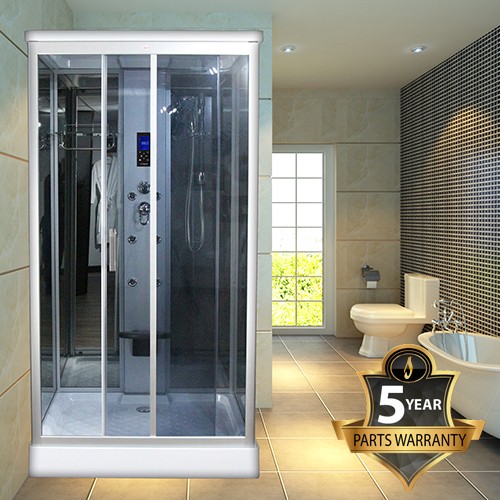 upgrading and remodeling our shower cabins but also the reason we are Europe's leading no.1 when it comes to Steam showers. So in keeping with our aim, we would like to introduce you to one of our latest Hydro-Massage showers. New to the range, the GT002 borrows its dimensions from the popular INS9001 model but is available as part of our non-steam range. This spacious and luxurious shower cabin represents brilliant value for money as you get the space usually found in one of our more expensive steam cabins at the low price of one of our Hydro-Massage cabins. Every purchase includes Insignia's Deluxe pack as standard and Insignia's own specialised waterproof fixing seal, RubberGum. With Insignia's striving to produce a shower cabin for everyone, the demand for non-steam Hydro Massage showers does not go unnoticed.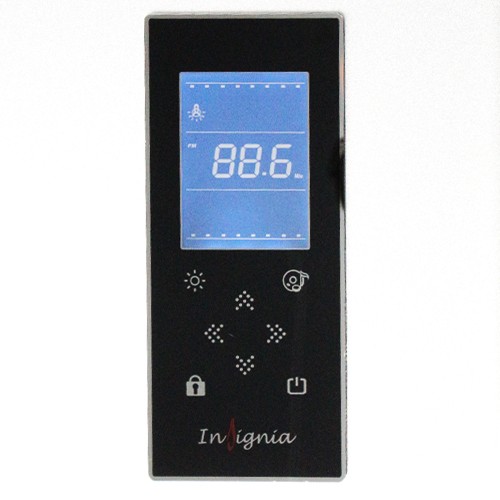 The GT002 is 1100mm x 890mm making this enclosure perfect for people who want a spacious cabin but without the cost of a Steam shower. So even though you won't get certain features that come as standard with one of our steam showers. We have still spared no expense in bringing your Hydro-Massage shower to life with an abundance of innovative features, for example you will get the newly improved touch screen control panel that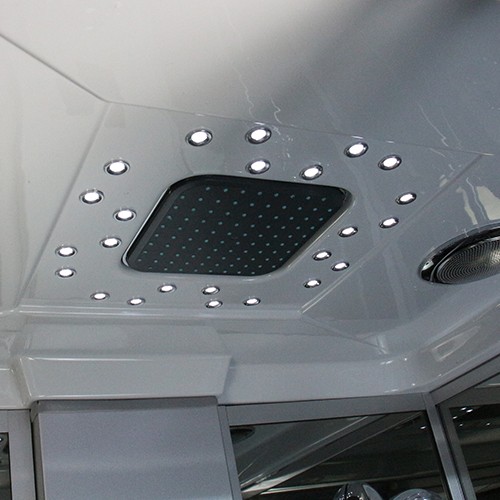 controls the LED roof lighting and built-in FM radio. Also, built into the roof enclosure you have the Overhead Monsoon Rain Shower and dual speakers. Located in the column there is a cluster of six Hydro-Massage jets which are situated above the fold down seat. On one of the back panels you have the riser rail with the multi-functional hand shower and on the other side you have a glass shelf for storing your shampoo, shower gel etc. Now that you have been introduced to the luxurious and stylish GT002, you can Click Here to find out more.