Sometimes baths can be over looked, a lot of people look at a bath as a negative but here is why we disagree! Here at Insignia we have the have developed our Whirlpool baths from the dated Jacuzzi system and we think that it's not just for the rich and famous now.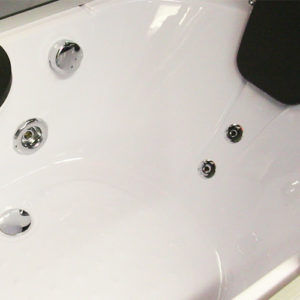 Our whirlpool baths have up to 12 jets within the bathtub around the bathtub and back while you are relaxing. The bubbling water is known as hydrotherapy which you may have seen before in Spa resorts etc and we wanted to bring this to your home! But there are a number of benefits that purchasing one of these tubs can have.
Healthy Skin
Better Circulation
Joint Relief
And the obviously relaxation
Have we sold it yet?
Click here
to see the full range