Why is my shower leaking?
The simple answer is that you probably don't have a leak free shower tray. As obvious as it seems a leak free tray is not something that many shower brands and models provide. If you are investing in a shower you are undoubtedly going to want something that will last and require minimal maintenance. Our LeakFree Tray design is unique, and it works. For instance, the Premium steam shower is one of our many showers that offer this exclusive LeakFree tray design, ensuring that your shower water stays where it belongs… In the shower! Meaning you can enjoy your shower worry free, and when we say enjoy, we mean, like, really enjoy it.
Shower and lighting for your performance
This shower is fitted with a twin speaker system for optimal music quality when you connect any smart device. It's up to you whether you'd rather play some relaxing jazz in the evening after work or blast some heavy metal in the morning to get you pumped for your day ahead. Not forgetting the Chromotherapy internal lighting, sounds fancy right? Well, it allows you to continue to be Beyoncé singing in the shower but now you'll have the 7 spectrum lights to compliment your performance. Admittedly, that is not what the lights were intended for (or not the fundamental reason at least). The Chromotherapy internal lighting is
actually
a form of mild therapy (hence the name), the seven built-in colours act as a stimulant for the body and mind.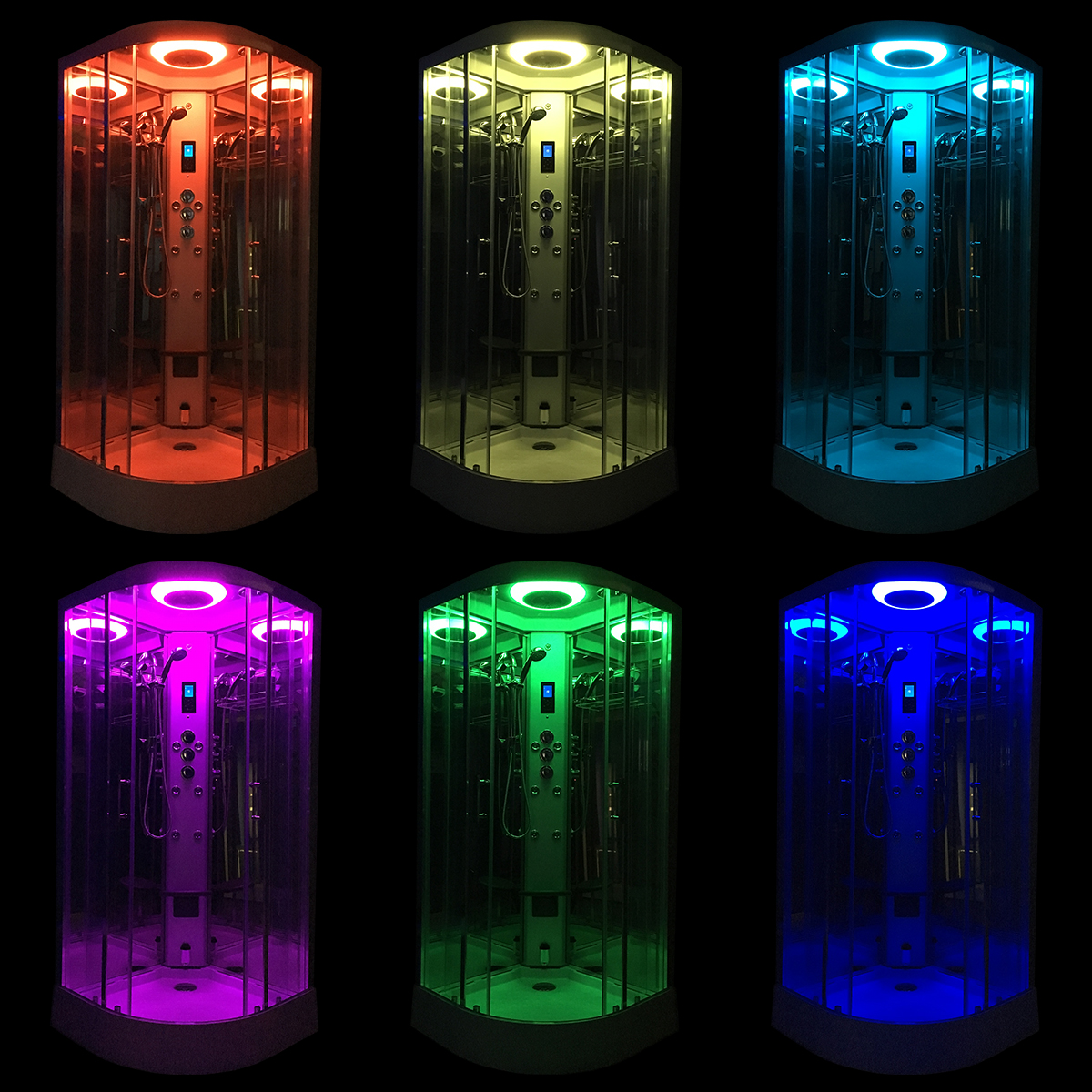 With modern-day science, we understand that the blue light that our phones and computers emit have the power to interfere with our sleeping pattern. As well as, how red-light therapy is used by many aestheticians to treat and prevent acne by killing bacteria on the skin. There is a clear scientific link between lighting and the effects it can have on the human body and mind. Thus, the Chromotherapy lighting installed is designed to provide colours that can help stimulate a certain state of mind, for example, the green light can help to harmonise and help you feel at peace, enhancing your luxury shower experience.
Let's get steamy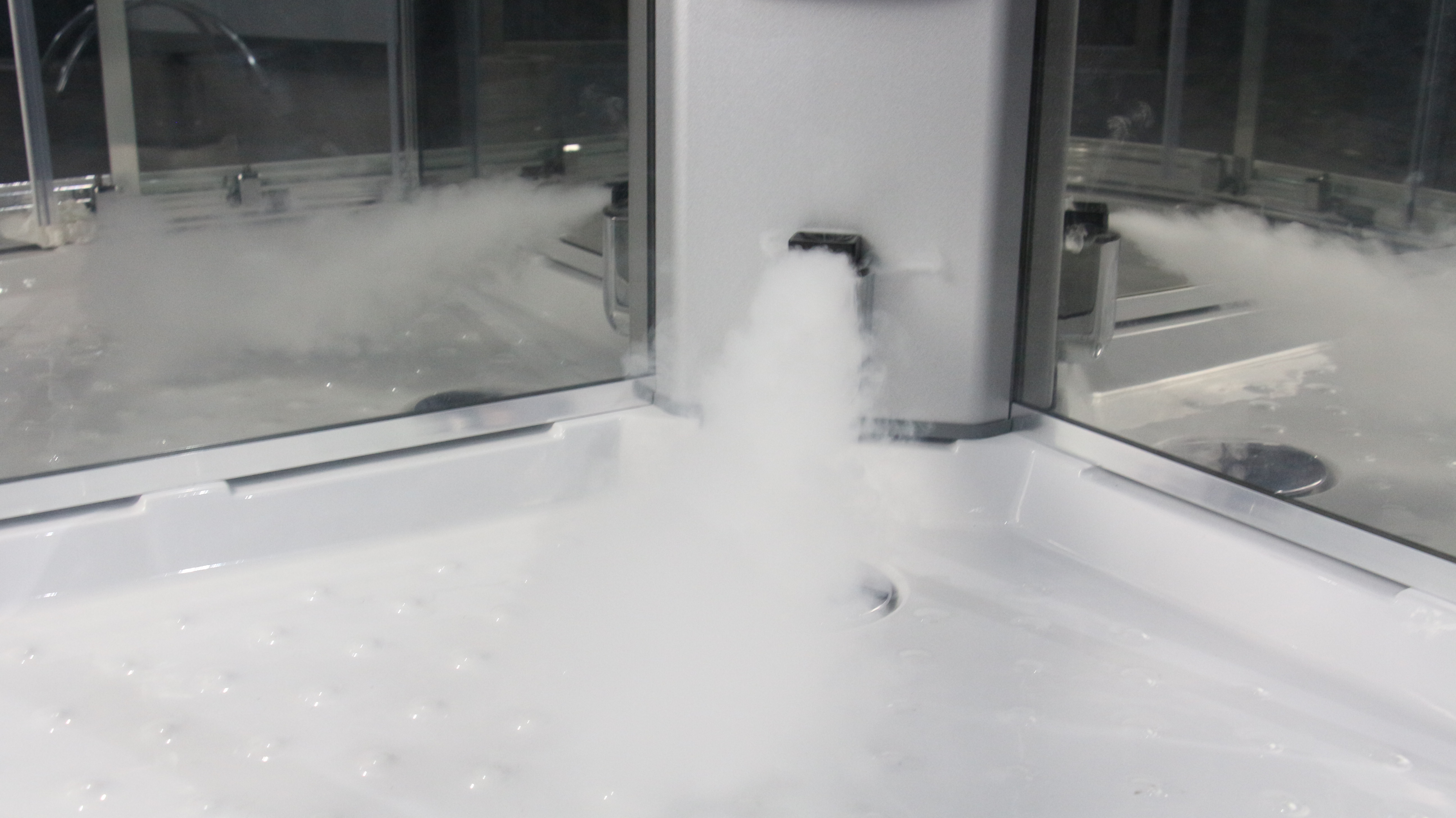 Now, it's called a steam shower for a reason. Let's not forget the key point, a fast start 2.8kW Steam generator which will allow for a steam-filled shower session to clear your airways, open your pores and truly cleanse yourself from the inside out.  Teamed up with the Monsoon overhead shower that will physically rejuvenate your body, speaking of which, the 6
body
jets are bound to leave you feeling fresh and restored. So, if you're looking to dramatically improve your wellbeing and simultaneously improve your showering experience, your answer has arrived.