You're looking for a bathroom but you don't know where to start as it's very daunting with so much out there in the industry… Insignia Design and manufacturer, what we like to say the best in the marketing and we're going to tell you why you should purchase an Insignia.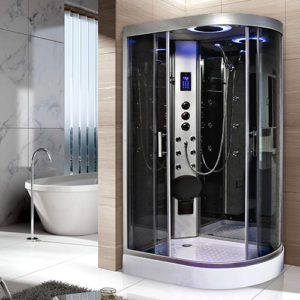 There are many features on our showers, some more so than the competition and combined with our years of knowledge and quality of design it's a no-brainer when it comes to purchasing an Insignia shower.
Let's dig deeper…
The exterior of our showers… You can choose from a variety of styles and shapes:
Quadrant
Offset
Rectangular
These options are to make sure all of our customers have something to suit their requirements. When you are set on the model and you are ready for delivery don't forget you can download the instructions online from
www.insigniarange.co.uk
these are very detailed and you shouldn't have a problem building the unit. However, if you do, that isn't a problem we have a dedicated technical support line for any queries you may have.
Jump into the shower…
Within the cabin, we have multiple audio options, such as Bluetooth and FM Radio – giving you the option to listen to your personal music from your smartphone or tablet. We understand how much technology is evolving, therefore, we think that our showers should include all the newest features for you to enjoy. On our
steam showers
we incorporated Chromotherapy lighting for numerous benefits to the customers, ie aesthetically pleasing and help with changing your mood which you can find out more about it
here
. Alongside the products, we also have a great marketing department at Insignia. Creating content on the website to help you, making the dimensions and drawings read me help guides (just like this one) and video tutorials. We do this to make sure we have the quality of knowledge that goes hand in hand with the quality of our products, to give you the perfect process when purchasing. We strongly believe that customer care is as important as supplying the best of the best and as we are very confident about the products we love to portray this through our services too! If you're still not convinced, why not pop into the showroom?