Insignia ECO Shower Cabin 900x900mm - Chrome Frame
IN STOCK
---
Product Code: ECO9-QCF-CG
KEY FEATURES
» 2nd Generation Leak Free Technology
» Fast Easy Build
» DIY Friendly
» Quick Click Technology
» High Humidity Retention Within Cabin
» No Electrical Connections
» Lower Water Consumption 7.1 litres / min (Tested by European Standard Water Labels)
» Lower Bacterial Retention
» Easy Clean
» Looks like New Even After Many Years
» Low Maintenance Costs
» Ideal for All Applications, Domestic, Light Commercial and Rental Accommodation
» 5 Year Manufacturer's Warranty upon Registration
Special Price
£875.60
Regular Price
£995.00
Characteristics:
Tray: Insignia's industry changing LeakFree tray design
Assembly: Fast assembly with Insignia's QuickClick build system
Frame Colour: Chrome
Back Panel Colour: Mirror
Glass Colour: Clear
Shape: Quadrant Corner Shower Enclosure
Water:
Overhead monsoon rain shower
Multi-functional hand shower with optimal height setting
6 omni-directional body jets
Hot and cold connections
Recommended 2.5 BAR pressure minimum
Do NOT exceed 3.4 BAR pressure
Lower Water Consumption 7.1 litres/min (Tested By European Standard Water Labels)
Other:
Insignia's EasyGlide twin door wheels
Magnetic door seals
6mm tempered glass enclosure
Toughened glass shelf with chrome rail
Reinforced polymer tray with steel frame and adjustable feet
5 Year parts warranty upon registration
DIY friendly
Easy clean
High humidity retention within the cabin
No electrical connections
Lower bacteria/germ retention possibilities
Looks like new even many years later
Super low maintenance costs
Ideal for all applications, Domestic, Light Commercial and Rented Accommodation
At the heart of everything Insignia do is to provide you with the ultimate in pure relaxation, cleanliness and wellbeing. We are committed to innovation, providing cleaner technology lessening considerable impact on our environment and hygiene. Showering averages just one third of the water compared to a bath, not only does this save money on your water bill it also reduces energy required to re-process it. Quick Build solutions but being a non-electric shower has the added advantage of not only lessening your environmental impact but also allowing you the freedom to easily install this range without the requirement of an electrician. With 'Quick Build' and 'Quick Click' technology you can easily put together this shower at home. Another fantastic feature of this shower is its easy maintenance, with Insignia's 2nd generation technology, the Eco Range stays sparkling fresh and is simple to wipe clean unlike a tiled enclosure attracting mould and silicone that easily blackens and attracts bacteria. This range substantially lowers condensation by up to 70% compared to an old tiled type of enclosure. Unlike less fashionable tiled enclosures, servicing takes just minutes. No nasty water tap to dig out a tiled wall to replace, no unsightly repairs on show. Simply pull out the cabin from wall, service anything you want and push back. It's that easy. The Insignia Eco range is 94% recyclable, should you ever want to replace your shower, rest assured you can make the green choice and recycle it. Additionally, no other shower comes with so many independently verified certifications. So, let's recap, a beautiful contemporary shower, includes all of Insignia' 2nd generation features whilst saving you money. Hassle free installation helps reduce your impact on the planet – it's the perfect choice! Includes 5 Year Manufactured Parts Only Warranty.
More Information
SKU
ECO9-QCF-CG
Product Support Page
None selected
Restricted Product
No
Customer Questions

New to Steam Showers?
Questions about Insignia's innovations?
Just need an answer?

We understand that everyone will have questions when it comes to selecting the perfect shower. So Insignia have put together a dedicated knowledge centre just to help you. Please visit
https://support.insigniashowers.com/hc/en-us

Dimensions & Technical Data

Water Supply:

Hot and Cold connections & 2.5 - 3.4 BAR Pressure is required
Flexible 1 meter waste hose included

Weights and Boxes:

Net Weight – Approx 107kg | Gross Weight - Approx 122kg
Our showers typically come in 4-5 boxes which are designed to be easily transported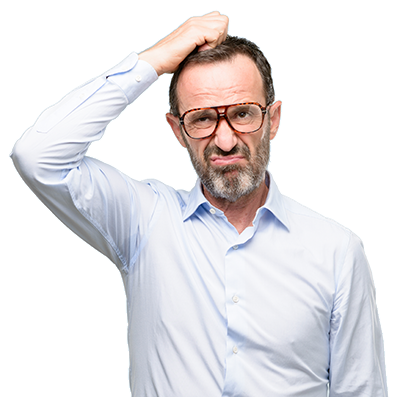 New to Steam Showers?
Questions about Insignia's innovations?
Just need an answer?
We understand that everyone will have questions when it comes to selecting the perfect shower. So Insignia have put together a dedicated knowledge centre just to help you. Please visit
https://support.insigniashowers.com/hc/en-us