Signature 18kW Domestic Steam Generator
IN STOCK
---
Insignia Signature Steam Generator
Welcome to the most luxurious and exclusive spa experience available for your own home. Insignia's Signature Steam Generators are of a superior quality, far exceeding that of previous models, crafted and created to provide you the very best home spa available. The highest available specifications with stainless steel components and construction ensure for a prolonged lifespan and providing years of soft steam clouds and intensive heat to sooth away the stress and negativity of the day.
Superior quality steam generator
With a stainless steel construction both inside and out, Signature Steam Generators are not only built to last but come in stylish good looks.
Fast start steam
High quality, fast acting heating elements will fill your steam room in moments letting you steam soak away the days worries.
Overheating protection technology
Built in safety ensures that, should the temperature go over your desired setting or the water temperature exceeds safety levels, the Signature Steam Generator will stop heating and go into protection mode. Only when the temperature levels return will the Signature Steam Generator continue operation.
Low maintenance design
The top loading descaling port allows for easy access and quick descaling while the generator unit can be completely emptied via the drain valve and then rinsed through with fresh water when required. Low level water protection will automatically place the Signature Steam Generator in Sleep Mode until correct water levels are achieved, ensuring essential components are protected.
Touch screen control panel
The waterproof digital control panel is your single control point for all the Signature Steam Generator functions. Remotely fit the panel for easy access either inside or outside your steam room. Control your temperature and timer to create your spa experience your way.
Warranty
12-month warranty as standard. Upgrade the warranty to two years with the additional purchase and installation of an approved water processor/filter.
Also available in Insignia's Signature Steam Generator Collections.
Enhance your home spa experience and save money.
Special Price
£3,795.25
Regular Price
£3,995.00
Electrical Specification

The rated power is measured under single phase 230V, therefore the actual operating power under single phase 215-240V, 50/60Hz, or three phases 380-415V, 50/60Hz may be different from the rated value.
The 7.5kW generator, can be made as 215-240V single phase or 380-415V three phases. Please note the earth wire should not be less than 1.5mm², the live wire and null wire should not less than 2.5mm².
The 10.5kW, 12kW, 15kW and 18kW generators, can be only be installed by 380-415V three phases. Please note the earth wire should not be less than 2.5mm², the live wire and null wire should not be less than 4.0mm².
Safety Warning
Never allow children to use the steam function. This function is for ADULTS ONLY.
Always be aware of the steam outlet position. Never use in close proximity to the person using it.
Exit the steam room immediately if feeling dizzy, faint or short of breath.
Do NOT use the steam room if you're pregnant, have a heart condition, have low or high blood pressure. If you're unsure consult your GP before use.
If you have any underlying health conditions which you feel could be aggravated by using a steam room, consult your GP before use.
If you begin to have any issues with your health after using a steam room, stop immediately and consult your GP regarding your symptoms before continuing to use.
Consult your GP before using the steam room if you're on medication at all, especially with drowsy side effects.
Never use this steam room if you have been drinking alcohol or under the influence of other substances.
Always turn power supply off after use.
Proper ventilation is recommended for the steam room.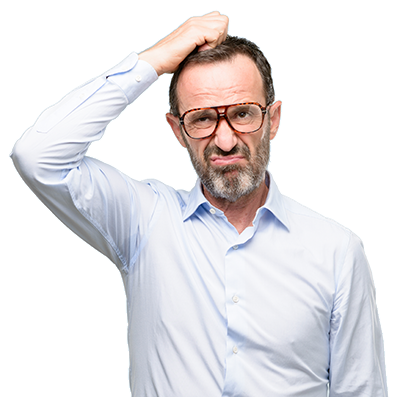 New to Steam Showers?
Questions about Insignia's innovations?
Just need an answer?
We understand that everyone will have questions when it comes to selecting the perfect shower. So Insignia have put together a dedicated knowledge centre just to help you. Please visit
https://support.insigniashowers.com
Steam Generator Features:
Superior Quality Steam Generator
Overheat Protection Technology
Sectional Heating Technology
Low Water Level Protection
Low Maintenance
Easily Accessible Service Hole
Waterproof Touch Screen Control Panel
Available in 7.5kW, 10.5kW, 12kW, 15kW and 18Kw
The Insignia Signature Ultimate Steam Generator has been especially designed and developed to bring you the most luxurious and exclusive spa experience in your own home. The Insignia Signature Steam Generator is a superior quality steam generator crafted with care and created to offer you the best experience possible with the choice of many exciting new accessories and features allowing you to design the perfect steam room.
Few pleasures could rival the feeling of opening the door to your own private sanctuary away from the distractions of daily life. Step inside your own exclusive space of tranquillity and rejuvenation where plumes of luxurious steam soothe away any tension from the day leaving you feeling glowing and radiant.
You can rest assured the Insignia Signature Steam Generator is built to an exceptionally high standard and will deliver day after day. With many exciting add-ons, the Signature Steam Generator allows for many customisable features allowing you to create the perfect steam room for your home.
The Signature Steam Generator Insignia Steam Generators are the most superior within the steam generator range, and as such come with a 12-month warranty for peace of mind, which upgrades to two years when a water softener or water processor is fitted.
Available in sizes 7.5kW, 10.5kW, 12kW, 15kW and 18kW.
More Information
SKU
T18-DOM
Product Support Page
None selected
Restricted Product
No
Customer Questions

New to Steam Showers?
Questions about Insignia's innovations?
Just need an answer?

We understand that everyone will have questions when it comes to selecting the perfect shower. So Insignia have put together a dedicated knowledge centre just to help you. Please visit
https://support.insigniashowers.com

Dimensions & Technical Data

Electrical Specification

The rated power is measured under single phase 230V, therefore the actual operating power under single phase 215-240V, 50/60Hz, or three phases 380-415V, 50/60Hz may be different from the rated value.
The 7.5kW generator, can be made as 215-240V single phase or 380-415V three phases. Please note the earth wire should not be less than 1.5mm², the live wire and null wire should not less than 2.5mm².
The 10.5kW, 12kW, 15kW and 18kW generators, can be only be installed by 380-415V three phases. Please note the earth wire should not be less than 2.5mm², the live wire and null wire should not be less than 4.0mm².

Safety Warning

Never allow children to use the steam function. This function is for ADULTS ONLY.
Always be aware of the steam outlet position. Never use in close proximity to the person using it.
Exit the steam room immediately if feeling dizzy, faint or short of breath.
Do NOT use the steam room if you're pregnant, have a heart condition, have low or high blood pressure. If you're unsure consult your GP before use.
If you have any underlying health conditions which you feel could be aggravated by using a steam room, consult your GP before use.
If you begin to have any issues with your health after using a steam room, stop immediately and consult your GP regarding your symptoms before continuing to use.
Consult your GP before using the steam room if you're on medication at all, especially with drowsy side effects.
Never use this steam room if you have been drinking alcohol or under the influence of other substances.
Always turn power supply off after use.
Proper ventilation is recommended for the steam room.

Youtube code
MKGLpha0MMw,zbwlGHNpoG4